Download the Program Book 2013 Here
Britta Wandaogo, Germany/Burkina Faso, 2013, 15 min, in German with English Subtitles 'The day you don't know where to go – remember where you came from' Crocodiles without Saddles is a documentary road movie about the luck of being oneself. In the cosmos of Kaddi, there are no 'correct' explanations – Why, how come, how!...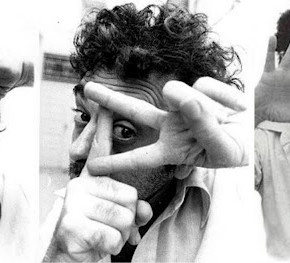 In Praise of a Legend! Cinema of Glauber Rocha "I am Cinema Novo!" said Glauber Rocha the legendary Brazilian filmmaker and one of the most influential cineastes of Latin America. Cinema Novo was created to oppose the Hollywood-style filmmaking of 1960s Brazil. Influenced by Italian Neo Realism and French New Wave, it quickly spread across...