Where Are You Going Habibi?
Tor Iben, Germany, 2015, 79 min, in German with English Subtitles 
Toronto Premiere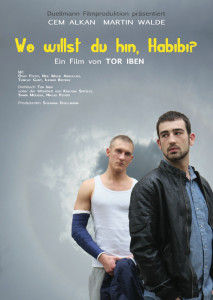 WHERE ARE YOU GOING, HABIBI is a buddy movie about an unlikely friendship. Ibrahim, young, gay, and Turkish, falls in love with Ali, a wrestler and criminal, German and straight. A kind of love story develops between the two men that surpasses both of them.