Antonio das Mortes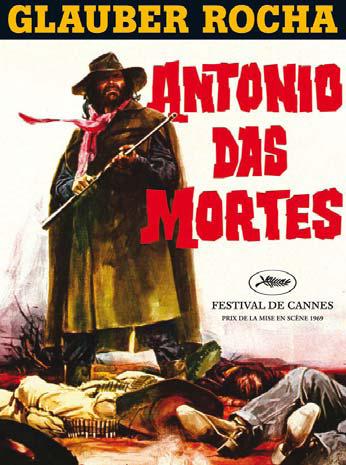 Glauber Rocha, Brazil, 1969, 100 min, in Portuguese with English Subtitles
Winner, Best Director, and nominated for Palm d'Or, Cannes FF 1969
A part of Tribute to Glauber Rocha. The screening will be followed by a panel discussion on the Cinema of Glauber Rocha.
Tuesday, 5 November 2013, 7:00 PM, Innis Town Hall, FREE ADMISSION
As a sequel to "God and the Devil in the Land of the Sun", Glauber Rocha introduces the character of Antonio Das Mortes in this film as a hitman hired by a land owner to kill the last of the Cangaceiros (popular leaders). Cangaceiros are bandits who lead poor and hungry people. Famed as "Cangaceiros Killer" Antonio believes that he has already killed all the rebel leaders of the region. He accepts this job with no pay as a personal challenge to fight the last of the popular leaders. The turn of the events makes Antonio das Mortes re-evaluate his beliefs.